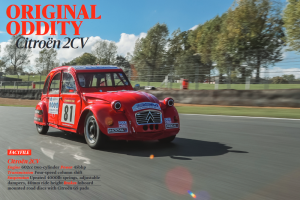 Club member Simon Turner kindly loaned his newly prepared club-class racer for a recent magazine track test at Brands Hatch. The article examines the various endurance focused low-cost, low-powered racing championships, and Simon's 2CV racer compared very favourably against the Ka and C1 cars that it was put up against.
MotorSport magazine have very generously allowed us to circulate the feature on our website. You can read the article here
Special deals on MotorSport subscriptions are available here.